Request a Property Coverage Review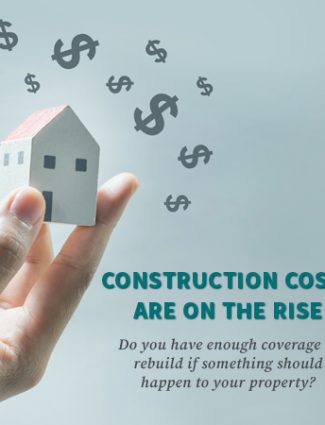 Rising construction costs may affect your current coverage. If you haven't reviewed your property coverage in the past year, we recommend speaking to one of our licensed agents regarding your current insurance. Rebuilding or repair costs could cost significantly more, causing you to pay more out of pocket should you need to rebuild.
Coverage review checklist here.