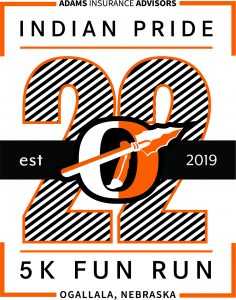 About the Indian Pride 5K Fun Run
Established in 2019, Adams Insurance Advisors hosts the Indian Pride 5K Fun Run through the streets of our hometown, Ogallala, Nebraska. The Fun Run is held annually as part of the Ogallala Indian Summer Rendezvous, an annual festival celebrating our community. Rendezvous, as it's known by locals, is held the third weekend of September.
Proceeds from the Fun Run benefit Ogallala youth programs, including the Ogallala Public Schools Foundation and the Ogallala Athletic Booster Club. Adams Insurance Advisors donated over $4,500 to these programs from proceeds from registration fees.
We welcome runners from all over and of all levels. Check back here or our Facebook page for more information.
Memories from our most recent fun run
Resources to help you navigate the ins and outs of insurance, and help you save time and money.