A Spring Checklist to Help You Prepare and Prevent Hassles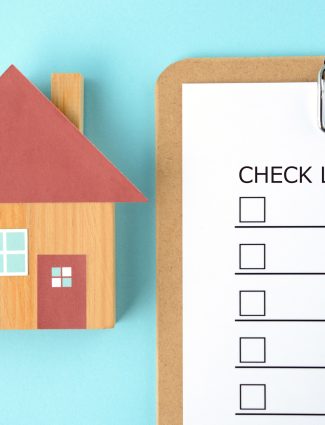 Here is a spring checklist to help you prepare your home for the year ahead and help prevent any hassles so you can enjoy the summer.
What to check inside your home
Here are a few things to check inside your home to ensure they're in good working condition:
Electrical Outlets & Cords: Check your outlets and cords throughout your home for any potential fire hazards, such as frayed wires or loose-fitting plugs.
Fire Extinguishers: You should check your fire extinguishers annually, including the expiration date, hose, nozzle, and other parts, to make sure they are in good condition. Your pressure gauge should be in the "green" range, and you should have extinguishers placed throughout your home for easy access in case of a fire. Check out this article from the National Fire Protection Association for more fire extinguisher safety tips.
HVAC: It's recommended to have your HVAC system inspected by a professional after the winter and before your air conditioning starts up for the summer. Check for any leaks around the unit, drain lines to ensure they're clear, and change the air filter.
Water Heater: Does your water heater have any leaks or corrosion? Make sure to review your owner's manual to ensure proper maintenance of your water heater.
Plumbing: Check under your sinks and around your toilets for any indication of leaks around supply lines and drains. Check your main plumbing lines (if safely accessible) for leaks or corrosion.
Appliances: Your appliances should be checked annually to ensure they don't have any leaks or show excessive wear and tear. Check your owner's manuals for recommended maintenance.
Clothes Dryers: One of the most overlooked fire hazards in a home is your clothes dryer. Clean under your dryer, the exhaust duct is clear, and ensure lint traps are clear.
Smoke Detectors: Inspect your smoke detectors to make sure you don't need to change the batteries, and they're in working order. There should be a smoke detector on each floor of your home, including outside bedrooms and within each bedroom. Your local fire department may provide free smoke detector inspections to ensure your safety.
Light Bulbs: Check each light bulb in every fixture to ensure that you are using the correct wattage bulb and replace any burnt-out bulbs.
Items outside your home to check
The outside of your home is the first line of defense against the elements. Cold winter months can produce problems as the weather warms up. Here are items you should inspect outside:
Roof: Check for any damage from snow or ice and make any necessary repairs. Inspect the seals and flashing around skylights, gutters, chimneys, and roof vents for any cracks or debris.
Gutters: Make sure gutters and downspouts are clean and free of damage to keep water flowing.
Trees: Visually inspect your trees for any damage, dead branches, or rot. If you have large trees, consider hiring a tree service to trim trees from utility lines and potential hazards that could be caused by heavy winds and have any dead trees removed.
Lawn Equipment: Inspect and tune up your lawnmowers or tractors before using them for the season. Make sure that oil and fuel are stored in appropriate containers in a well-ventilated and locked area.
Walkways & Driveways: Repair any cracks or uneven surfaces to ensure a safer walking area.
Completing an annual inspection of your home can go a long way to keeping your home safe and saving you money. Our partners at Traveler's Insurance have created this checklist to help you through your spring home inspection.
As an independent insurance agency, Adams Insurance Advisors has access to several carrier partners to create customized insurance packages to fit your life and budget. Click the button below to get started on a quote today!