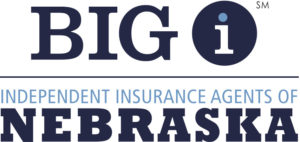 In 2020, four of AIA's team members received honors from the Independent Insurance Agents of Nebraska (IIAN) during their Annual Virtual Conference held September 30th thru October 2nd. Drumroll, please!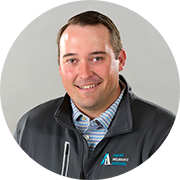 First up is Jon Hongsermeier, Agent, who received the Independent Insurance Agents of Nebraska Committee Chairman of the Year for 2020! This award recognizes his exemplary leadership and achievement as co-chairman of the Talent Network Task Force and working diligently to meet IIAN member needs. The Talent Network Task Force develops and implements IIAN's college program connecting agency members with colleges throughout Nebraska and attracting new talent to the independent agency system. Jon will continue chairing this group for 2020-21 as well as chair the IIAN Foundation board. Congratulations, Jon!
Next, Zak Morken, Sales Manager, received national recognition by receiving the Big I Young Agent Champion Award. This award recognizes his commitment to service and dedication to the industry and young agents. Zak co-founded the Mid-West Young Agents Conference that focuses on content development and building relationships. In addition, his efforts with the Mid-West Young Agents Conference provided scholarships that helped young agents engage with IIAN and the Big I. Zak was elected as Secretary-Treasurer to the Nebraska IIAN Board during the annual meeting last week. Let's give a big round of applause for Zak!
Our kudos go out to Abby Patterson, Commercial Lines Account Manager, who achieved her Certified Insurance Service Representative (CISR) designation in 2020. This designation is achieved by the completion of education courses in different areas of insurance knowledge. AIA supports all our staff in furthering their education efforts to assist our clients as much as possible. Congratulations Abby!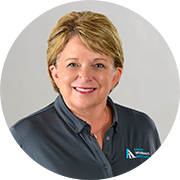 The IIAN membership elected Deb Schilz, Agency Manager, to serve as the Nebraska Director to the National Independent Insurance Agents and Brokers of America Board of Directors during last week's meeting. Deb served as Nebraska President of IIAN in 2006-07 and has continued to serve on several committees since that time with the Association. The national board is active in policy issues affecting the insurance industry, including legislation, carrier relationships, marketing the independent agency system through Trusted Choice, and recruiting new talent into the industry. Congratulations to Deb on this achievement!
We appreciate all our staff volunteering their time from the local to national levels and continuing to promote the insurance industry. The state and national recognitions these AIA team members have received is a reflection of their professionalism and expertise. Congratulations!