Agency Operations Manager
Scan the code below with your mobile device to add them to your contacts.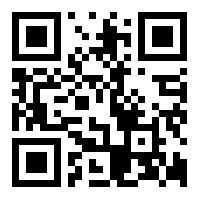 Laci joined the AIA family in 2004 and has worked in many areas of the agency. In her role as Agency Operations Manager, she oversees the service staff and day-to-day operations at all of our locations. Laci is a licensed property and casualty agent and loves to help the business and farm departments when needed.
Outside the office, Laci serves as the President of Keith County Area Development. She can be found supporting her children's' activities, spending her weekends helping on the family farm, or catching some sun at Lake McConaughy with her family and friends.
Adams Insurance Advisors is a 5th generation family-owned independent insurance agency serving western Nebraska and Colorado. In their over 100 years in business, the agency focuses on insurance products from home, auto, business, farm and crop, life, and senior health insurance products. The mission of the agency is to provide innovative solutions, trusted relationships, and protection for the ever-changing needs of their customers while serving our communities. Learn more about our agency.